Plymouth Public Schools
The Mission of Plymouth Public Schools is to Challenge, Inspire, and Prepare all students for success in an ever-changing and complex world.
---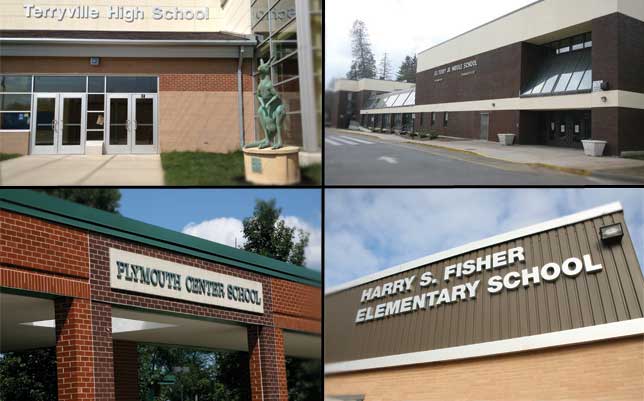 ---
---
Tuesday Tidbit
Tuesday Tidbits is the CSDE's weekly e-mail for Connecticut school nutrition sponsors. It provides simple suggestions, reminders, resources and advice to help run a successful school nutrition program. Previous editions are available on the CSDE's Tuesday Tidbits Web page.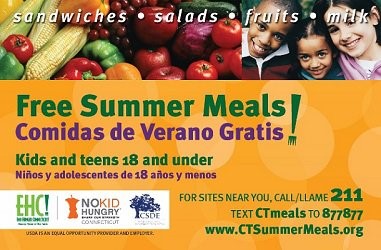 ---
** Plymouth Public Schools is in process of updating its District Technology Plan. The District Technology Plan will serve as a guide for future integration of technology within the Plymouth Public Schools connected learning community (classroom instruction, students, staff, parents/guardians and the Plymouth Community). **
Please consider taking a few minutes to complete one of our Technology Surveys:
If you are Parent/Guardian of a student(s) in our schools, please complete the Parent Technology Survey at http://goo.gl/forms/m0DxLLGCaJ
If you are a Resident of the Town of Plymouth, please complete the Community Technology Survey at http://goo.gl/forms/h1dMc3DAwW
Your feedback will be valuable in helping to make our updated District Technology Plan a success in meeting the educational technology needs of our students, teachers, staff and the community of Plymouth.
All responses will remain anonymous (You do have the option of providing your name, but, that is strictly optional).
We are hoping to have surveys completed by March 22, 2016.
Thank you for your time.
-Plymouth Schools
---
---
---
---
Plymouth Public Schools Chromebook Policy
(Adopted 8/12/2015)

---
* Student Registation 2016 - 2017 *

InfoSnap New Student Registration 2016 - 2017
Click the above InfoSnap icon/picture if your child is NEW to the Plymouth Public School District.
Use this link if your child is currently enrolled

in the Plymouth Public Schools.

Use this link if your child is NEW to the

Plymouth Public Schools
For more information on the Magnet Schools click HERE
For Magnet School Applications click HERE
---
2015-2016 Board Adopted Budget Information
Shipman and Goodwin: Employment Law Letter
---
The Plymouth School District has revised and continues to revise curriculum, instruction, and assessment using the new Common Core State Standards (CCSS).
We are asking parents to please go online to fill out a survey so we can evaluate the implementation of the new standards in our district. The survey will take about 5 minutes to fill out. We would greatly appreciate your feedback.
Click HERE to take the Parent CCSS Survey survey!
---
School Year 2015-2016 Information
Updated Out-of-District Bus Plan Information
Free and Reduced Lunch Application
Reminder: Kindergarten Registration
Plymouth Public Schools Reopening for Registration
2015-2016 School Year Calendar
2015-2016 Sport Physicals Information
---
Solar Power Purchase and Sale Agreement
Plymouth Public Schools - Wellness Policy
2012-2013 District Strategic School Profile
---
Terryville Fire Department Adopt-A-Hydrant Program
By adopting a fire hydrant close to your home or business and keeping it free of snow during the winter months you are helping to maintain a safer community!
Click here for more information!

---
We Believe:
*ALL children can learn and ALL educators are responsible for the achievement of ALL students.


*On-going communication between the home and school is an essential component of a student's successful educational experience.


*Mutual respect and cooperation among the school community promotes a safe, orderly and positive learning environment.


*Instructional and assessment techniques are a constantly evolving process which involve using all appropriate, available data, resources, and best practices to improve student learning.


*Members of our educational community are passionate learners who are enthusiastic, caring and committed to the enhancement of teaching and learning.
"Meet Our New Staff" Image Source: https://missghalayini.wordpress.com/2012/08/24/disciplinevsmanagement/, Image Size Enlarged. Licensed under Creative Commons Attribution-NonCommercial 3.0 Unported.